A member of The Creek District's advisory board asked us to re-vamp a district art walk map, but were so inspired by the idea of helping to elevate the brand, that we developed and successfully pitched an entire brand identity system. The design is decidedly simple, as our mission was to encourage consistency using a clean, bold aesthetic, with the ultimate goal of helping to establish this newly-designated arts and entertainment district in Stuart. We've opted for a primarily black and white palette in order to stand out amongst the colorful Florida landscape and complement the variety of art being represented within the district.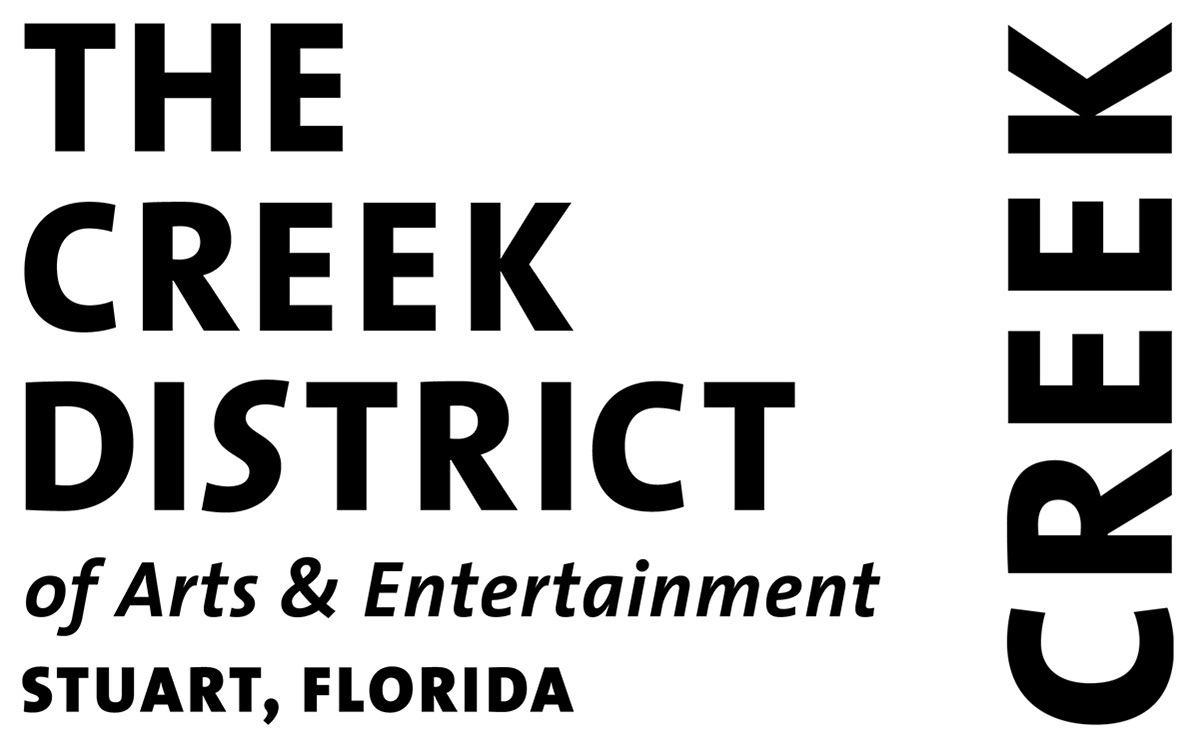 Logo Design - The triangular shape of the stacked logotype mimics the actual physical shape of the district on the map. The italicized "S" in District is a nod to Stuart. The white space in the sideways "K" in the vertical street banner logo forms an arrow that subtly reminds you that "you are here".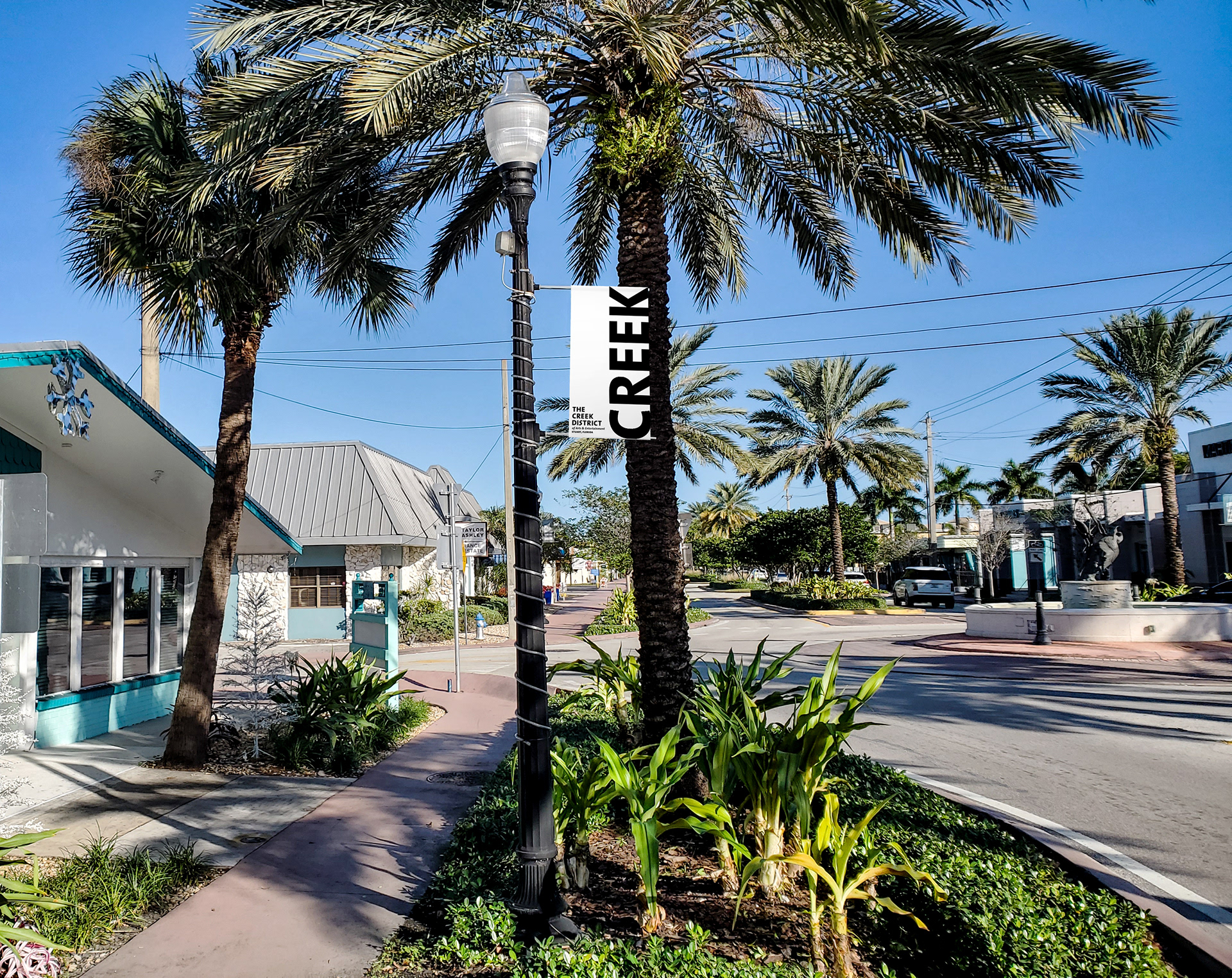 Street Banner Design - We kept these minimal and bold in order to easily catch the eye of people driving through the area.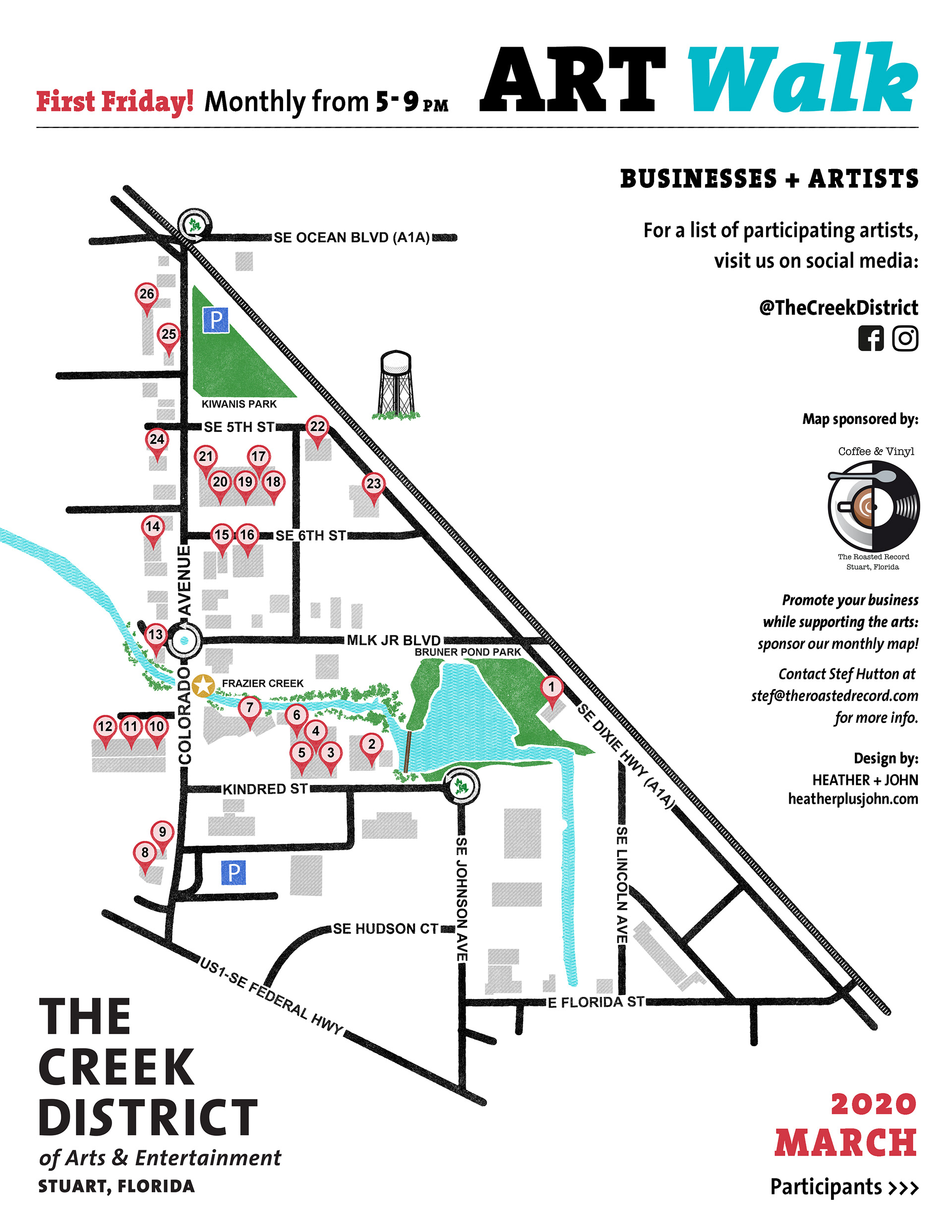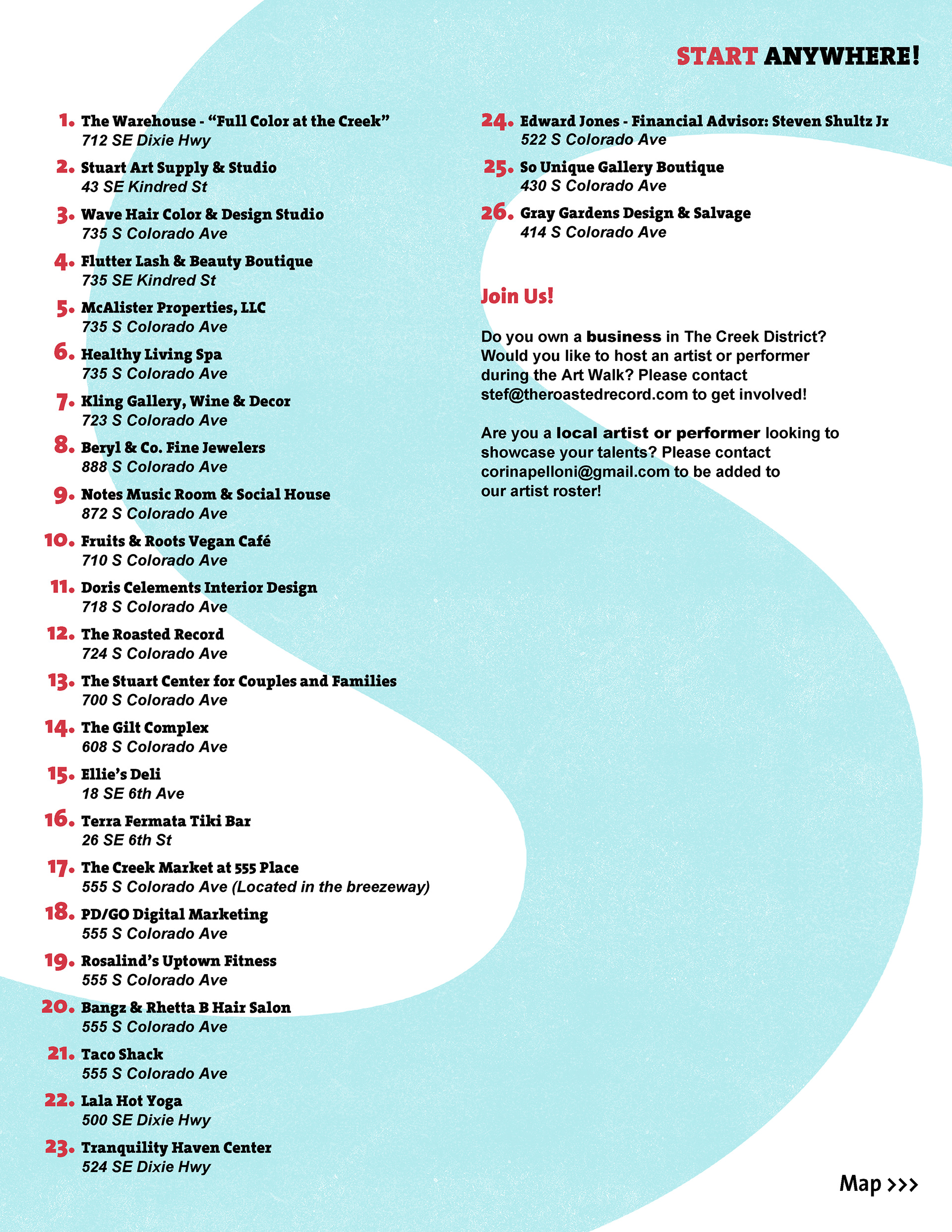 Art Walk Map Design - We simplified and brightened the district's previous map and created a system that can be easily updated each month with the participating businesses. The large blue "S" on the back is both a nod to Stuart and also suggestive of the flow of a creek.