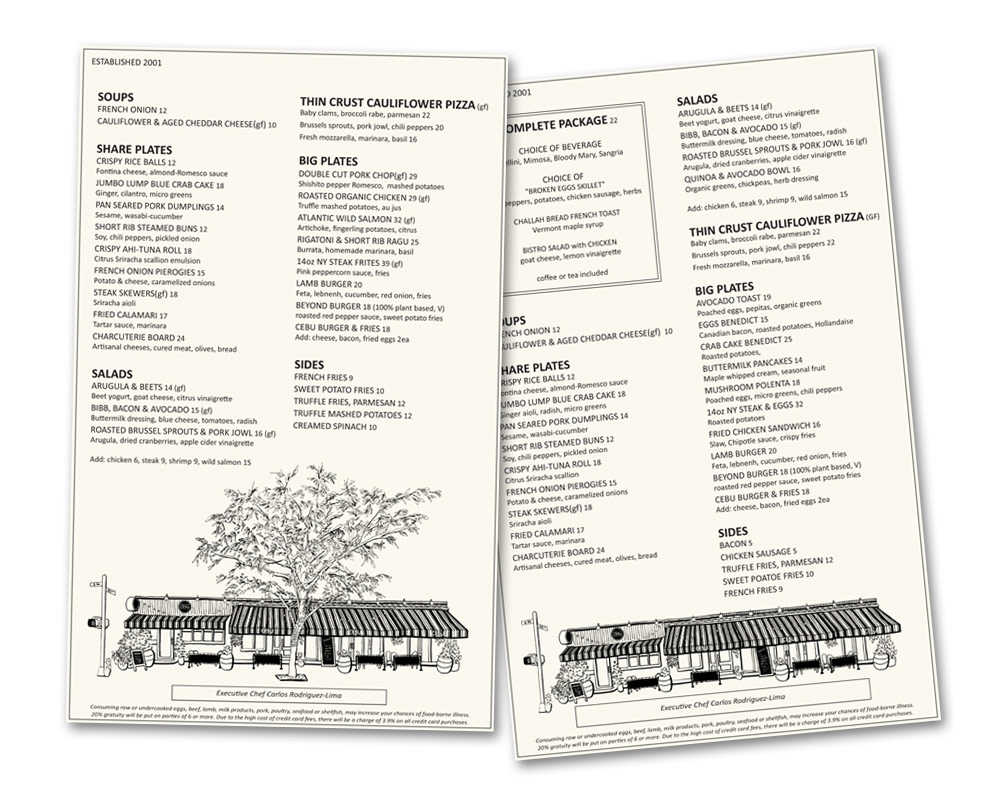 Cebu
hired us to create illustrations of their Bay Ridge, Brooklyn restaurant inspired by a simple line drawing. We made 3 different versions of the illustration: full restaurant with tree, full restaurant without tree, and the entrance only.
At a later date, we were asked to update the drawings with the new striped awnings they had installed.
Most recently, we were asked to create colorized seasonal versions of the illustrations.
Scroll through to see the various versions we created: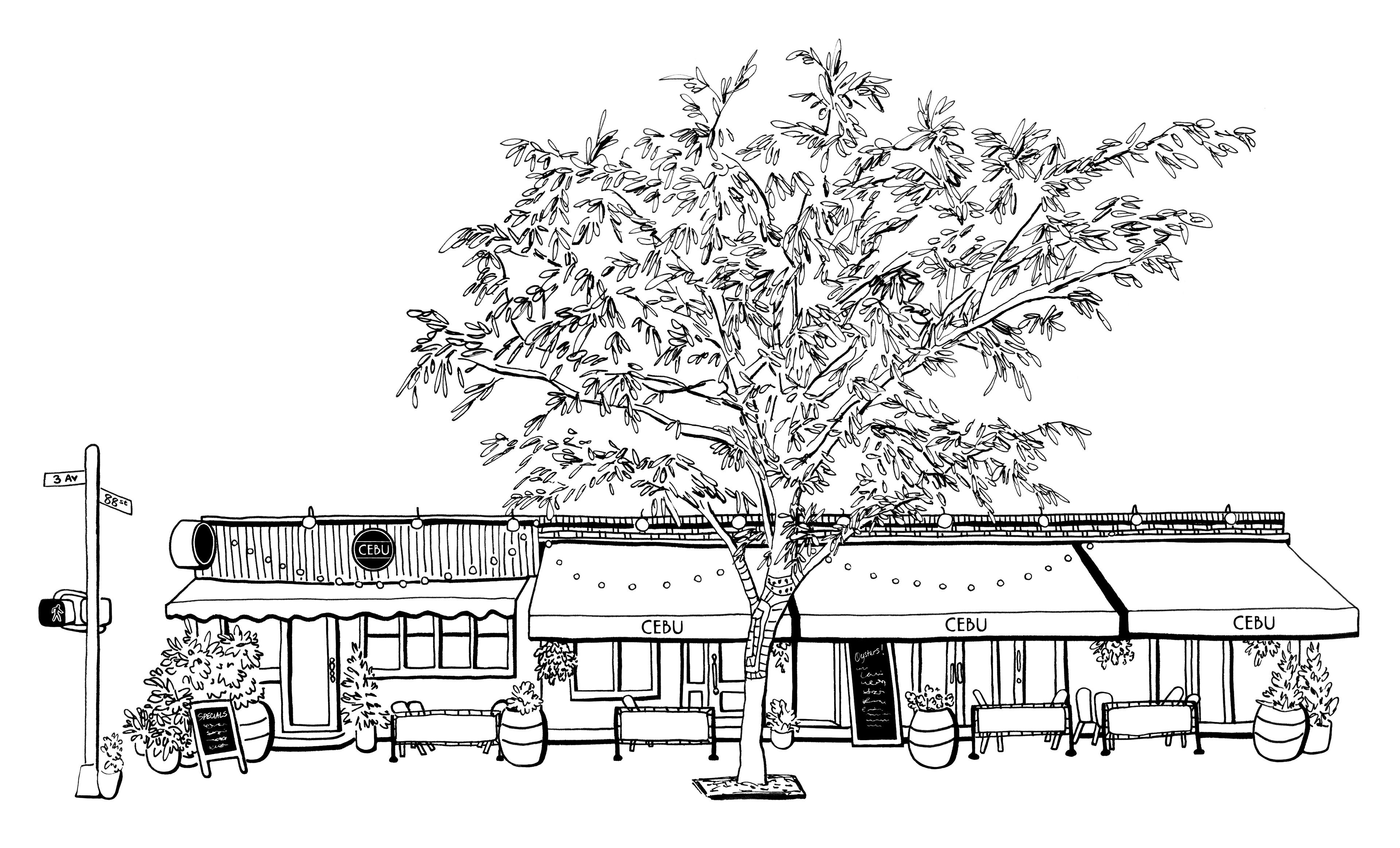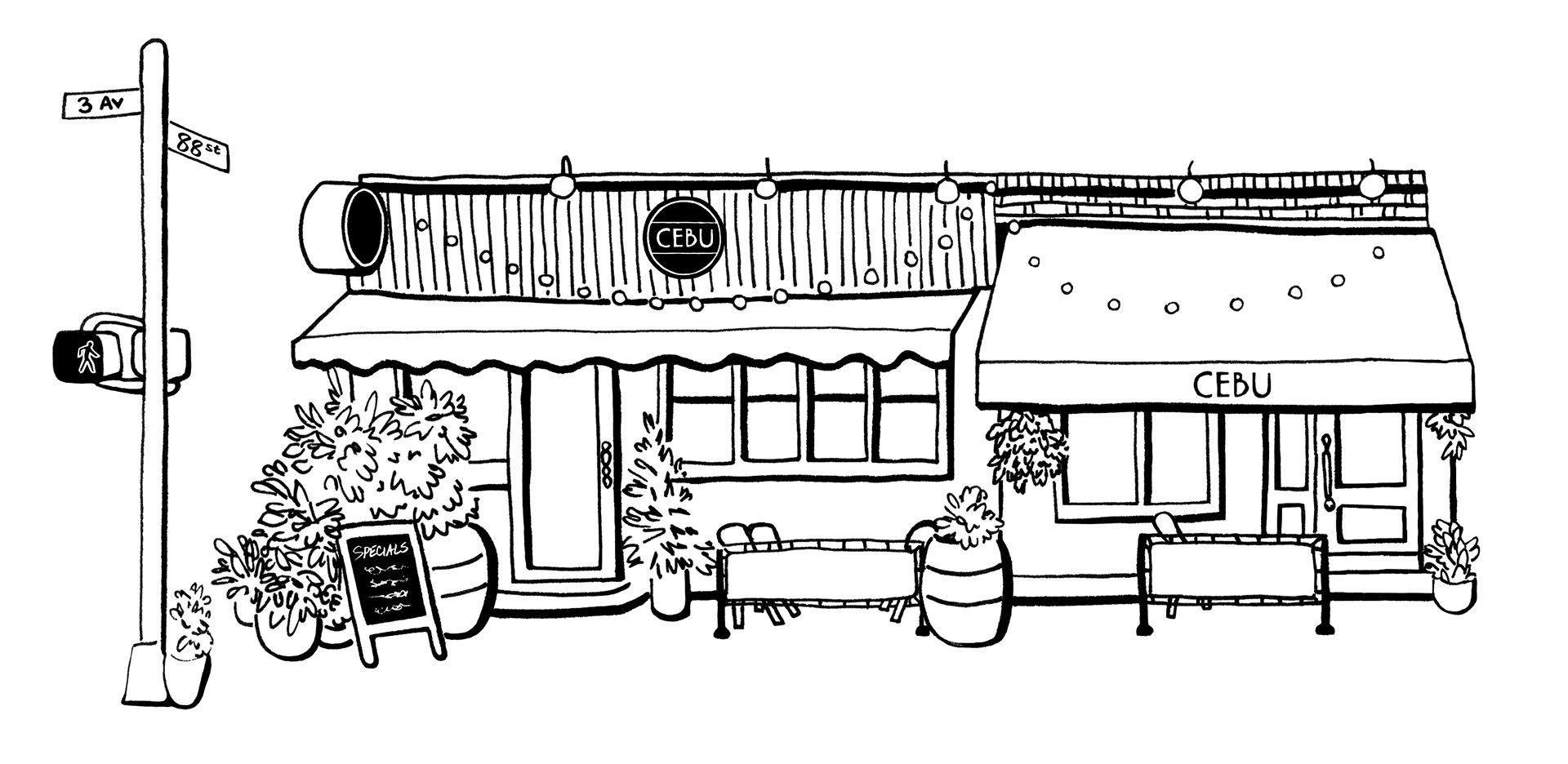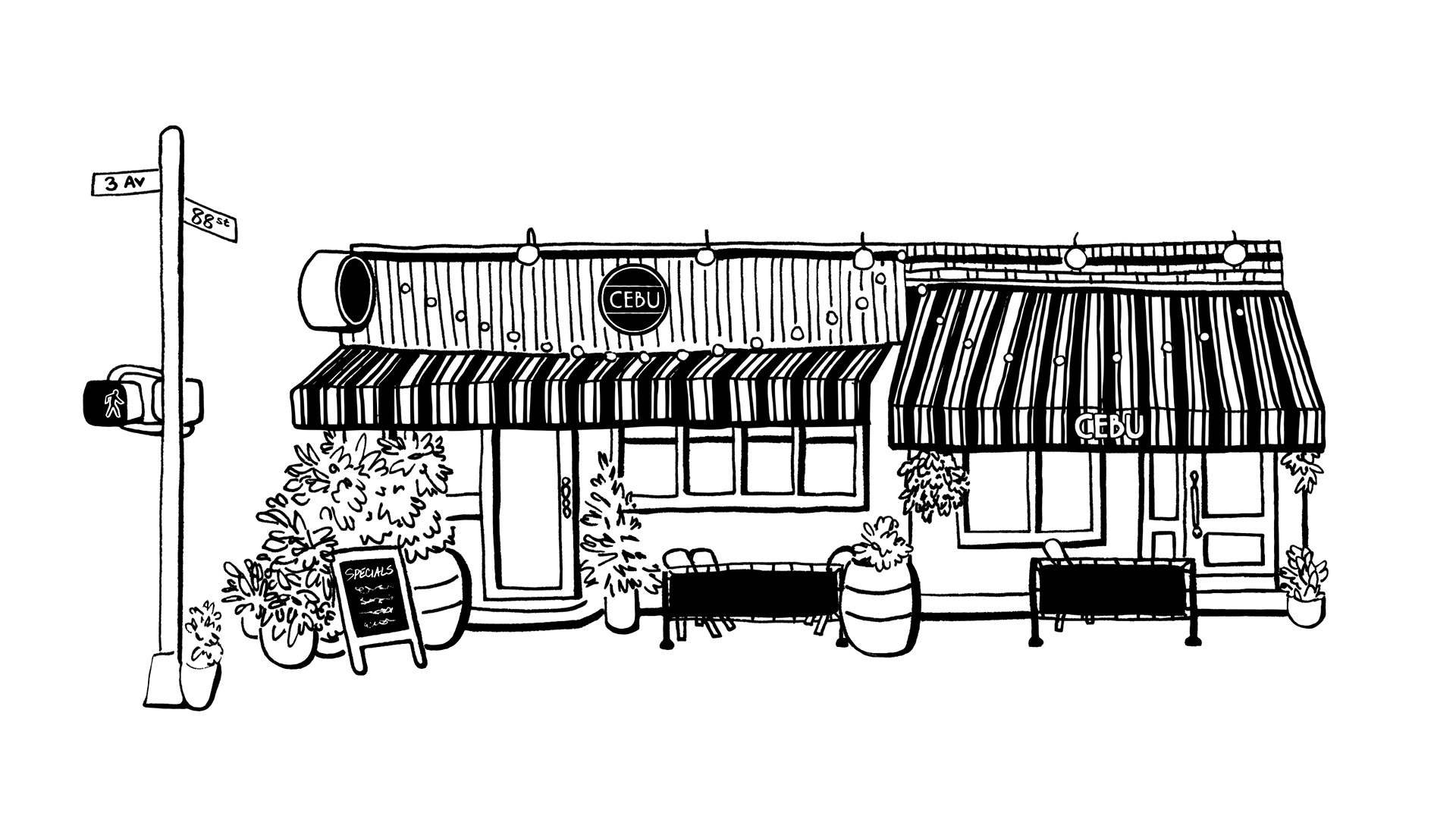 Colorized seasonal versions: